Nambucca Accommodation Search
For Cheap, Luxury or Discount Hotels around Nambucca
Nambucca is a picturesque coastal region located in the New South Wales of Australia. This beautiful region offers a great blend of scenic beauty and an array of exciting activities that are perfect for a holiday. To make your stay comfortable and memorable, Nambucca offers some great accommodation options that cater to all kinds of travelers. Here's a list of some of the best accommodations in and around the region of Nambucca:
1) Nambucca River Tourist Park - This park is located right on the banks of the beautiful Nambucca River. The park offers a range of lodgings, from powered sites for campers to fully equipped cabins and villas. With a swimming pool, BBQ area, and boat ramp, this park is perfect for travelers who love the outdoors.
2) Destiny Motor Inn - A small hotel located in Nambucca Heads, Destiny Motor Inn is perfect for travelers who prefer a peaceful and quiet environment. The hotel features comfortable rooms, an outdoor pool, and is located in close proximity to some of the best beaches in the region.
3) Marcel Towers Holiday Apartments - These apartments offer spacious self-serviced accommodation in the heart of Nambucca Heads. The apartments are fully equipped with all the modern amenities and offer stunning views of the Nambucca River.
4) The Mandarin Motel - The Mandarin Motel is located in the town of Macksville, just a few minutes drive from Nambucca Heads. The motel features spacious rooms, free Wi-Fi, and an outdoor pool. Macksville's location provides easy access to the region's finest attractions.
5) Big4 Nambucca Beach Holiday Park - This award-winning park is located right on the beach and offers a range of lodging options, from cabins to caravan and camping sites. The park features a swimming pool, jumping pillows, and BBQ areas, making it perfect for families.
Whether you're looking for a peaceful retreat or an outdoor adventure, Nambucca has the perfect accommodation for you. With its stunning natural surroundings and a range of exciting activities, a holiday in this region is sure to be a memorable one.
This is the worlds leading discount accommodation cross search engine

save up to 80%


This is the same set of services most travel agents use, Free to bookmark and share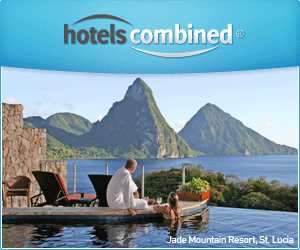 This is the site for Nambucca New South Wales . Are you searching in the right Australian Region?
MOVE PORTAL